Vienna, Austria – Austrian Audio is proud to announce MiCreator Studio, an ultra-flexible pocket recording system that seamlessly combines a condenser microphone and a USB-C audio interface in a compact, rugged design that lets you record what you want, where you want, and when you want.
First and foremost, MiCreator's microphone maintains the top-notch audio quality that Austrian Audio has become known for. Add to this an audio interface with an additional input for quick-and-easy multi-tracking and optional stereo recording, higher SPL handling than other USB mics on the market, intuitive on-board controls and you have an eye-catching, compact and plug-and-play recording studio in your pocket.
"Many times a quick riff, a scratch vocal, or unplanned content creation is the best performance, so why not capture everything with studio quality sound," says Martin Seidl, CEO of Austrian Audio. "​Whether you're at home or on the go, MiCreator Studio always keeps Austrian Audio recording quality within reach."
Bryan Bradley, President of Group One Limited, Austrian Audio's US distributor, adds: "This is an exciting new direction for Austrian Audio and we're excited to put this high-quality mic into the hands of musicians, songwriters, and content creators, making it easier for them to record premium audio whenever and wherever they feel inspired."
Key Features:
Plug-and-play USB-C microphone and audio interface
Condenser capsule for top-notch audio quality
Max SPL: 130 dB
Input for connecting a second device (MiCreator Satellite, Y-LAV mic, Instrument) – great for interview situations
Two headphone outputs: Easily collaborate with fellow musician
Two gain settings and one knob jogwheel for easy volume control
"FlexTilt" vertical adjustment of the mic head for ideal positioning
Latency-free direct monitoring of the mic and input while recording
Rugged metal housing with changeable faceplates for a variety of color combinations and customization
Austrian Audio Open Acoustic Technology
Designed and engineered in Vienna, Austria
More information at https://austrian.audio/micreator
Prices, Accessories & Bundles:
MiCreator Studio – MSRP  € 199 / $ 199 / £ 179
MiCreator System Set – MSRP € 299 / $ 299 / £ 269
The ultimate recording toolkit for music and content creation. Record high-quality audio with MiCreator Studio and Satellite microphones. Achieve perfect stereo recordings with the MiniBar stereo bar. Even customize your look with swappable faceplates. And when it's time to hit the road, keep your set protected with the custom case. It's everything you need to record how you want, where you want.
MiCreator Studio
MiCreator Satellite
All cables
2x face plates for each mic
MiCreator MiniBar stereo bar
Custom MiCreator Case
Both MiCreator Studio and MiCreator System Set come with Steinberg Cubase LE digital audio workstation or Wavelab Cast for podcasts and social media. Plus, Cubase LE is unlocked as soon as the MiCreator Studio is connected to an iOs device.
MiCreator Satellite – MSRP  € 99 / $ 99 / £ 89
Satellite is a powerful microphone that pairs seamlessly with MiCreator Studio to expand your creative possibilities. Link Satellite and MiCreator Studio via the in/out ports to track two sound sources. Achieve true stereo recordings and capture the energy of the moment.
MiCreator Y-Lav – € 49 / $ 49 / £ 49
Lavalier Microphone with an additional headphone jack. Y-Lav turns your MiCreator Studio into a mobile content creation powerhouse. Record two speakers simultaneously by tethering Y-Lav to your Studio. Hear your audio in real-time thanks to the additional headphone output. Make sure your content sounds as good as it looks with Y-Lav.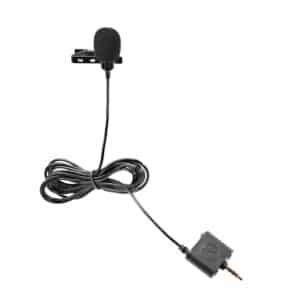 US Dealer Info:
Austrian Audio products are available in online and brick-and-mortar stores throughout the US. Current and interested Austrian Audio retailers in the US should contact Michael Huckler at Group One Ltd., the exclusive US distributor of leading professional audio and lighting brands from around the world such as Solid State Logic, Klang, DiGiCo, Calrec and more.
About Austrian Audio
Austrian Audio opened its doors in 2017 following the closure of the AKG offices in Vienna and set out to create something new, challenging, and respectful to its heritage. The new company started with a core team of previous AKG personnel from management, acoustics, electronics, test and measurement, mechanical design, RF/wireless and software/firmware, bringing 350 years of cumulative engineering experience to the new company. More information at https://austrian.audio/