SSL goes back to its roots at AESNY with new tools for studio, post-production and content creation.
New York, NY — Solid State Logic [Booth 119] looks forward to presenting its latest solutions for music and audio professionals at AESNY 2022, scheduled to take place at the Javits Center on Wednesday, October 19th and Thursday, October 20th. In addition to the latest hybrid production tools, SSL will also be unveiling two significant new additions to its music and audio production range, which take inspiration from where it all began for the renowned manufacturer.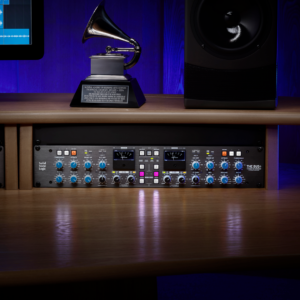 "AES Show NY provides an ideal platform to reconnect with partners, customers and friends from the music and audio production community" commented Nigel Beaumont, Managing Director, Solid State Logic. "Pro audio and music creation is at the very core of who we are as a company and we have some extremely exciting new products to share with you at AESNY 2022."
In addition to presenting the latest hybrid production tools including, BiG SiX, THE BUS +, Fusion, UF8 Advanced DAW Controller, UC1 SSL Plug-in Controller and updated range of 500 Series modules featuring UVEQ and SiX CH, Solid State Logic will also showcase their System T S500 console, demonstrating the latest digital mixing console workflows for music and audio production. With cutting-edge immersive audio production capabilities, advanced AoIP routing and market-leading sound quality, System T represents a powerful production solution for anyone working with a DAW that requires the efficiency, workflow and sonic benefits that only an SSL console can provide.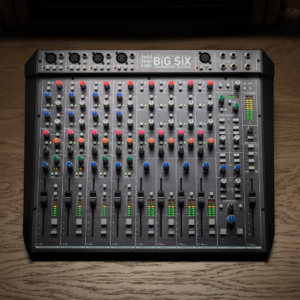 Also on display will be the ever-growing 'SSL Complete' Plug-in range and 360 software, which includes faithful software emulations of classic SSL hardware and latest forward-thinking tools like, X-Limit, DeEss and full suite of Fusion processing. Combined with the UF8 and UC1 control surfaces, users can customize their hybrid-based workflows while leveraging a diverse range of powerful software tools.
SSL is pleased to be attending the AES Show in New York once again and looks forward to meeting with attendees. To book an appointment or request a free guest pass, please visit https://www.solidstatelogic.com/events/aes-new-york