Miami, Florida, June 23, 2020 — Abbey Road Institute is opening its first music production and sound engineering school in the United States, in partnership with multiple Grammy and Latin Grammy Award-winning producer, pianist, arranger and composer Julio Reyes Copello, at his Art House Studios near downtown Miami. Production space at the facility has been expanded to accommodate the school's program, which begins in January 2021, including construction of a new control room equipped with a new Solid State Logic ORIGIN analog in-line mixing console.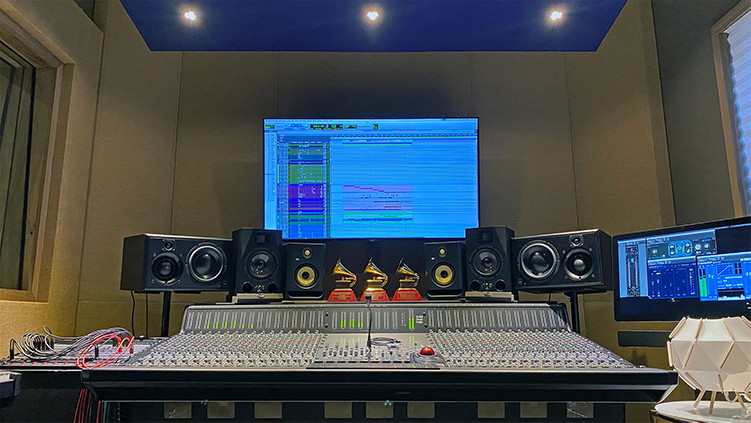 Abbey Road Institute Miami occupies space within the building alongside Miami Art House's commercial studios and the Art House Academy. Abbey Road Institute Miami's music production and sound engineering program offers education in both the creative and technical aspects of music production while Art House Academy teaches songwriting skills and helps students develop as artists. Reyes Copello, who has worked with such major artists as Marc Anthony, Ricky Martin, Jennifer Lopez, Will Smith, Alejandro Sanz, Camila Cabello and Alessia Cara, will act as a mentor to students joining the complementary programs.
"Miami is the premier gateway to music and Latin culture in North America, and an ideal location for Abbey Road Institute, It is part of our mission to provide students with access to the best audio solutions available. " comments Julio Reyes Copello.
"Our new ORIGIN will play an integral role in helping students understand key workflow concepts in a modern production environment, while providing real-world experience working on a world-class mixing console."
The newly expanded boutique environment at Art House Studios now encompasses two control rooms, three live recording spaces and a production suite. Abbey Road Institute's control room is intended to prepare students for the real world and is accordingly equipped with many of the key items of equipment they will encounter after graduating.
"I've always been a big SSL fan," says Latin Grammy-nominated mixing and mastering engineer Robin Reumers, who is Director of Education at Abbey Road Institute Miami. He previously held the same role at Abbey Road Institute Amsterdam, which he helped establish in early 2016. "In Amsterdam we have an SSL 4000. If we want to teach students on relevant mixing consoles, it makes sense to have an SSL, which can be found in many studios, especially in the U.S.We are glad to have ORIGIN as part of our program here.""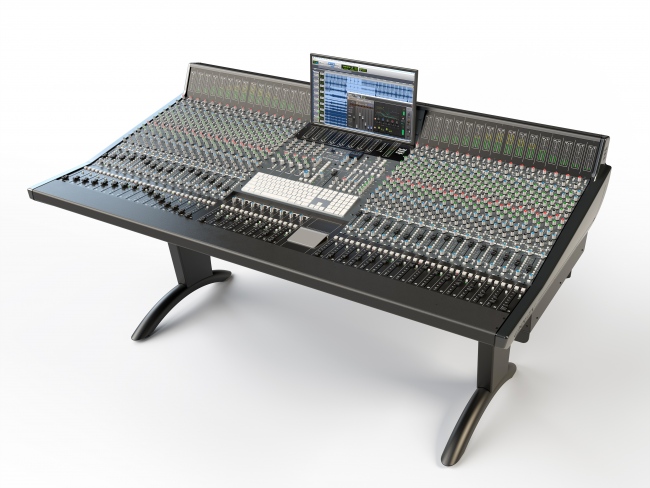 Reumers, whose resume also includes over six years at Belgium's famed Galaxy Studios, where he was CTO and Head of Post, was considering the purchase of a refurbished SSL 4000 for Abbey Road Institute's Miami location when Solid State Logic announced the new ORIGIN console. "It came at the perfect time. It makes sense to have something future-proof that also requires less looking after," he says, noting the time and expense required to operate and maintain a vintage analog desk.
SSL's ORIGIN console offers numerous features appropriate to modern music production workflows that are not typically found on older desks. "There are subtle things that you always do," says Reumers, "and SSL has recognized that and integrated them into the design of the desk. I really like that." For instance, he says, "Having an independent key of the Bus Compressor is extremely useful when printing stems in today's workflows," where the final stereo mix can be fed to the sidechain to trigger the Bus Compressor when individual stems are printed.
Another useful feature where stems are concerned, he says, is the 0dB fader bypass switch on each channel. "When I previously worked on the 4000, it was great for tracking because you didn't have to worry about recalls — it's in Pro Tools and it's done. But for mixing it's a nightmare, because you have to calibrate the faders it you want to keep them at unity. On ORIGIN, it's just the press of a button."
Reumers continues, "The eight stereo groups are also super useful. Just last week we did a mix and we wanted to use the subgroups and the bus compressor. In less than a minute we had everything set up, bused together and printed." ORIGIN is ideally set up for tracking, says Reumers, and enables the engineer to interact with artists and musicians more easily.
"That's its beauty. Working with musicians with this desk, removes the need to focus entirely on the screen – which could appear like you're not interested – and you can actually engage with the artist."
Abbey Road Institute has long partnered with existing studios to offer an immersive industry-focussed experience, such as Omega Studios in Paris and of course Abbey Road in London. So a collaboration with Art House Studios made perfect sense, according to Reumers. "The goal is to approach education from a mentorship perspective where, as a student, you get thrown into an existing facility with existing clientele in real-world scenarios," he says, "instead of building studios where you don't have real-life artists coming in to create and record."
Abbey Road Institute has also been very selective about the areas where they want to establish schools, Reumers continues. Choosing Miami, the center of the Latin music explosion in the United States and the gateway to Latin America, was the obvious choice for the school's next location. "Miami is the perfect location and Julio's work is highly respected and sought after. His network is unparalleled and he has been — and still is — working with some of the biggest Latin stars in the world," he says.
"I've been working with Julio for over five years, so I had a connection with Miami, and I've been coming here for a while. Julio always had the ambition to have a school. He loves education and has been teaching for a long time," says Reumers. "That connection between Julio and the Latin scene made it feel like it was the perfect step to come to the U.S."
Abbey Road Institute, founded and headquartered at Abbey Road Studios in London, is headed up by CEO Luca Barassi, and also has campuses in Germany, France, the Netherlands, Australia and South Africa. All but one of the locations feature SSL consoles. Abbey Road Institute graduates have gone on to work in a wide range of different roles, as producers, engineers and artists in their own right. They're working for many different employers including established studios such as Abbey Road, Metropolis Studios, AIR Studios, Denmark St. Studios, Baltic Studios and SARM Studios. as we as with employers such as Netflix, Red Bull and Universal to name just a few.